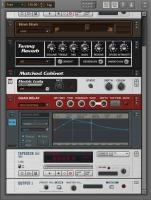 Native Instruments acaba de sacar un update para su popular audio plugin de guitarra Guitar Rig que pasa a la versión 3.1.
Recientemente publicamos un extenso review de Guitar Rig 3 y ahora Native Instruments con esta nueva versión soluciona algunos problemas menores y mejora algunos aspectos de Guitar Rig 3.
Guitar Rig 3.1. update
Novedades en Guitar Rig 3.1
Algoritmos mejorados para reducir el ruido en amplificadores y ruido.
Vista virtual del Rig Kontrol para mejor integración.
Respuesta mejorada de RK3.
Ahora es posible mover varios componentes a la vez dentro del rack.
Posibilidad de esconder metronomo, afinador y loop machine en la vista Live.
Se añade opción que permite control de conmutador externo.
Se añade opción de manejo de la posición de pedal en los presets.
Se añaden globos de ayuda para la asignación de controladores.
Actualización de manual de usuario.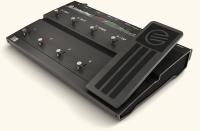 Correciones importantes en Guitar Rig 3.1 (en inglés):
Loop machine dropout problem on mac fixed.
Program change messages did not work until editor was opened.
Fixed the lag on metronome start after tap tempo.
Pedal position is now recalled correctly when loading up GR3 again.
Several minor fixes and improvements for snapshots.
Hide of sidekick does not end fullscreen mode.
Global controls are not shown in the modifier menu.
Fixed noise burst when deactivating bypass after switching HQ mode off.
Using enter/tab on the search page now also works on mac.
GUI freeze problem in ACID and Wavelab fixed.
Controller assignments can now be saved under any circumstances.
Shortened plugin scanning time.